This book simply find me. I was not searching for new book about new lifestyle.... I follow
+Barbora Soukupová (Barborka On The Run)
and her Instagram account and she post info about this book and also info, that it's in the sale... what else? :-)
I bought it in a minute -
on Amazon
as a Kindle version since I love my ebook reader (Kindle). Then I completely forgot it. Couple months later I finish another book /some basic romance book - you know, for relax reading :-))/ and check my Kindle which books are ready now... 'Cause I have many new books in Kindle prepared all the time... and I find this one on that list.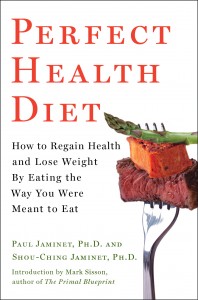 I jump in and this change my life again. First lifestyle change was addopting Paleo, which was huge change for me... and of course great experience (in positive way of course). But Perfect Health Diet go way further.... This book is completely different.
In this book you can read how it works in our bodies from science point of view. Every step is followed by detailed analysis why it's good for us. I love this book! This really give me full perspective - finally.
I learn a lot about basic things - sugar, proteins, fat. I start incorporate this diet to my Paleo diet and it works! It works absolutely amazing! Also Intermittent Fasting is another great technique I learn thanks this book. And there is much more. All amazingly inspired stories from real people...
If you are serious about your body, your lifestyle, this book is MUST HAVE for you.
Do you have any reccomendation for me? Any great book, which should be in my Kindle? Let me know in comment section bellow.... :-)